Note:
This feature is only available for
Premium Tier
Brand Management customers.
The User Behaviour feature enables you to track where your listing appears on ProductReview.com.au and where people are clicking to land onto your listing.

Choosing between the three options listed under 'Page' enables you to see:
How many people are searching for your listing on ProductReview.com.au.
The impact of a change in your ranking in the Search Results page on the number of impressions and clicks your listing receives.
Whether people are clicking to your listing from your competitors' pages.
There are various placements where your listing may appear across ProductReview.com.au. Here are some examples:
Search toolbar: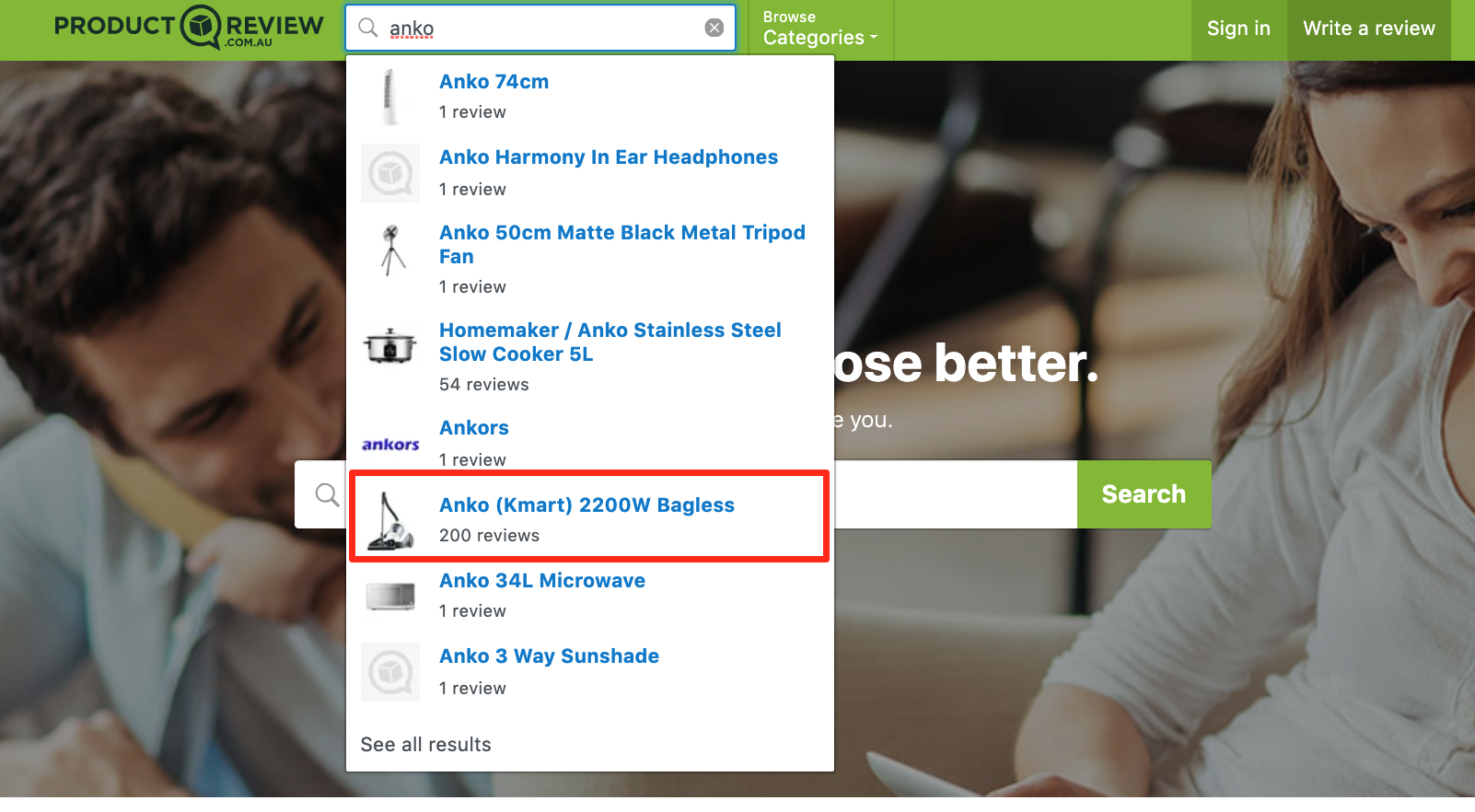 Search page results:

Other listings on competitor pages: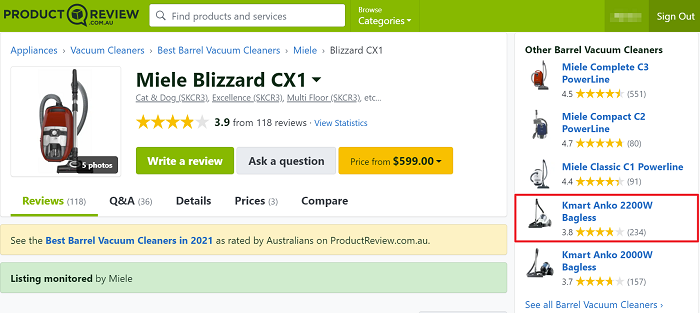 The User Behaviour tool is most useful when:
Used to identify the impact of rankings on clicks - Consumers who look at the Search Results page are usually earlier in the buying journey, and are looking to identify and narrow down their consideration set.
Used to identify the number of clicks coming from a specific competitors' page - Brands can filter the User Behaviour graph to display only impressions and clicks from a specific listing.
Note: Data will only be recorded from the date your Premium subscription begins.