ProductReview Ads are ads that enable you to feature your review content and rating scores across a category in three main placements:
Category search result
Competitor listings
Your brand's listing
To measure the impact of your ad campaign, you can use the performance reporting feature found on the Brand Management Platform: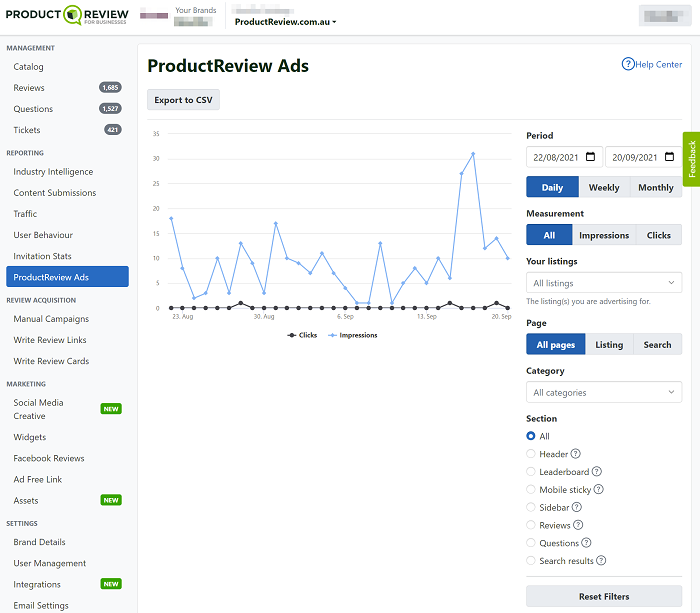 This report shows the number of impressions and clicks for each section of your advertising campaign.
It is split into six main sections:
Header (the link that can be found below business listings on the Professional or Premium tier Brand Management subscriptions)
Mobile sticky (the sticky leaderboard visible on mobile)
Sidebar (the sidebar ad placement found on all listing pages)
Reviews (the in-content ads between reviews, found on all listing pages with reviews)
Questions (the in-content ads between questions, found on all listing pages with questions)
Search results (the category search result page that lists all listings found under a category)
You can also drill down and see the performance of your ads on specific listings. This includes checking the performance of one of your own listings (by selecting from 'Your listings') or one of your competitor's listings (by selecting from 'Listing pages'). You can search for a specific listing by clicking the 'Listing' tab and typing in the listing you would like to view results for.