How do users privately message me?
Note: This feature is only available for Professional and Premium Tier Brand Management customers.
To learn about how brands can privately message users, please click here.
Researching consumers and existing customers may also contact brands via their 'Private Message' feature. This can be initiated by any user with a ProductReview.com.au account: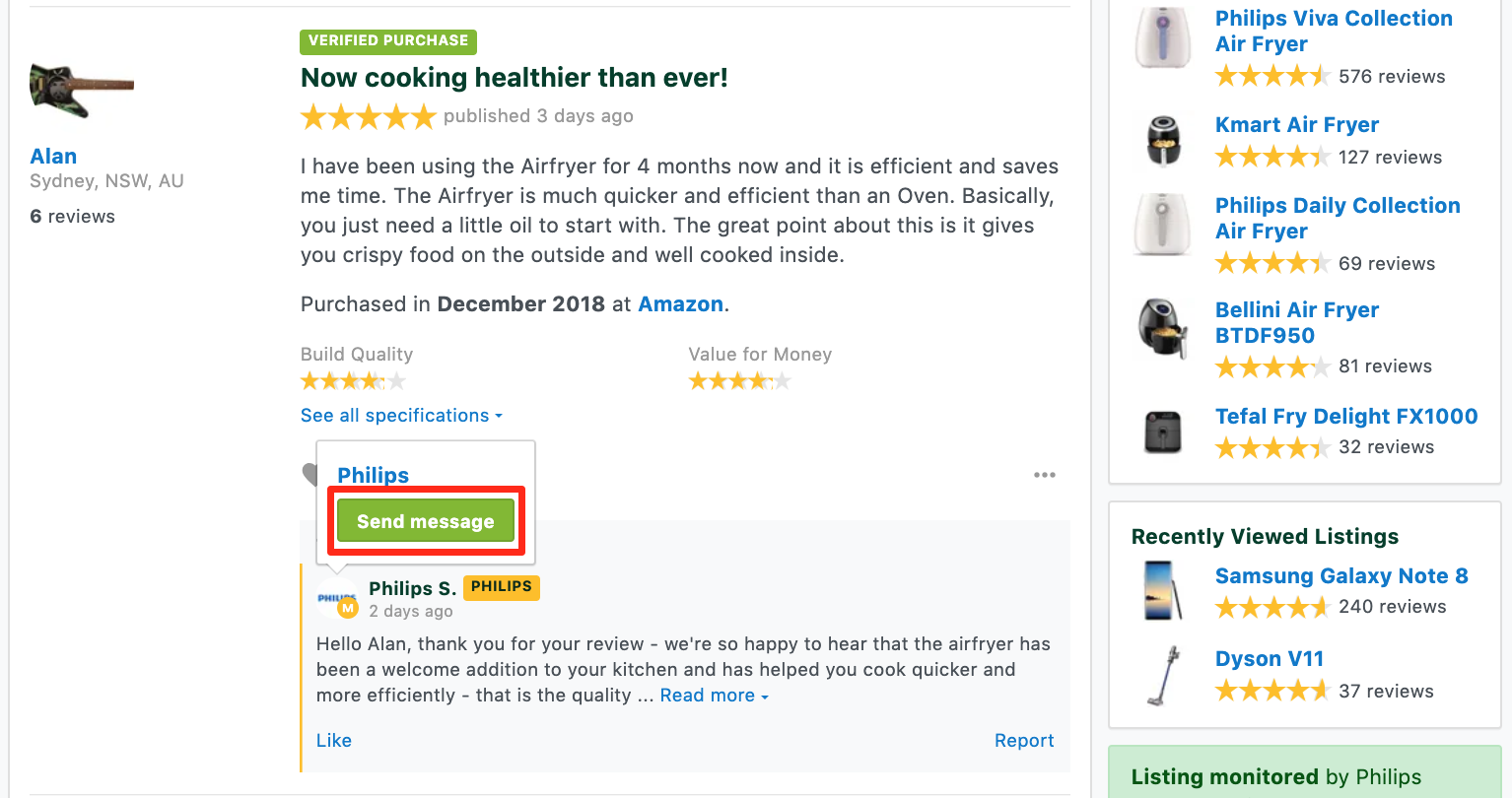 Brands will be notified via an email notification and can also find all private message threads in the Brand Management Platform dashboard under 'Tickets':

Note: The 'Ticket' section of the Brand Management Platform include private message threads and also review mediation threads.