To change your billing details or to change your credit card subscription, please follow these steps.
Step 1:
Log onto your Brand Management account and go to the dashboard.
Step 2:
Click the drop-down menu on the top right corner of your browser.
Step 3:
Select 'Billing' to go to the billing section of your site.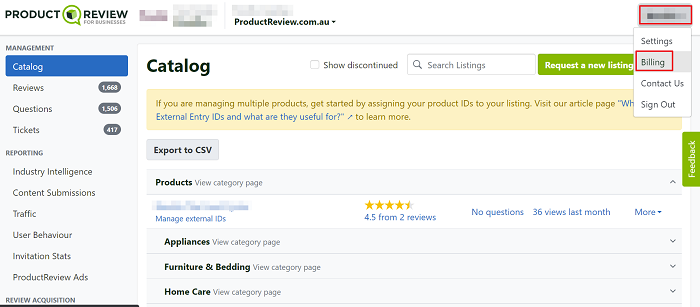 Step 4:
Click 'Update' to change the credit card associated with your subscription.