You can schedule your monthly invoices to be emailed to a nominated address by:
Step 1:
Logging into your Brand Management dashboard and navigating to the billing section:
Step 2:
Clicking the 'Edit billing entity' button: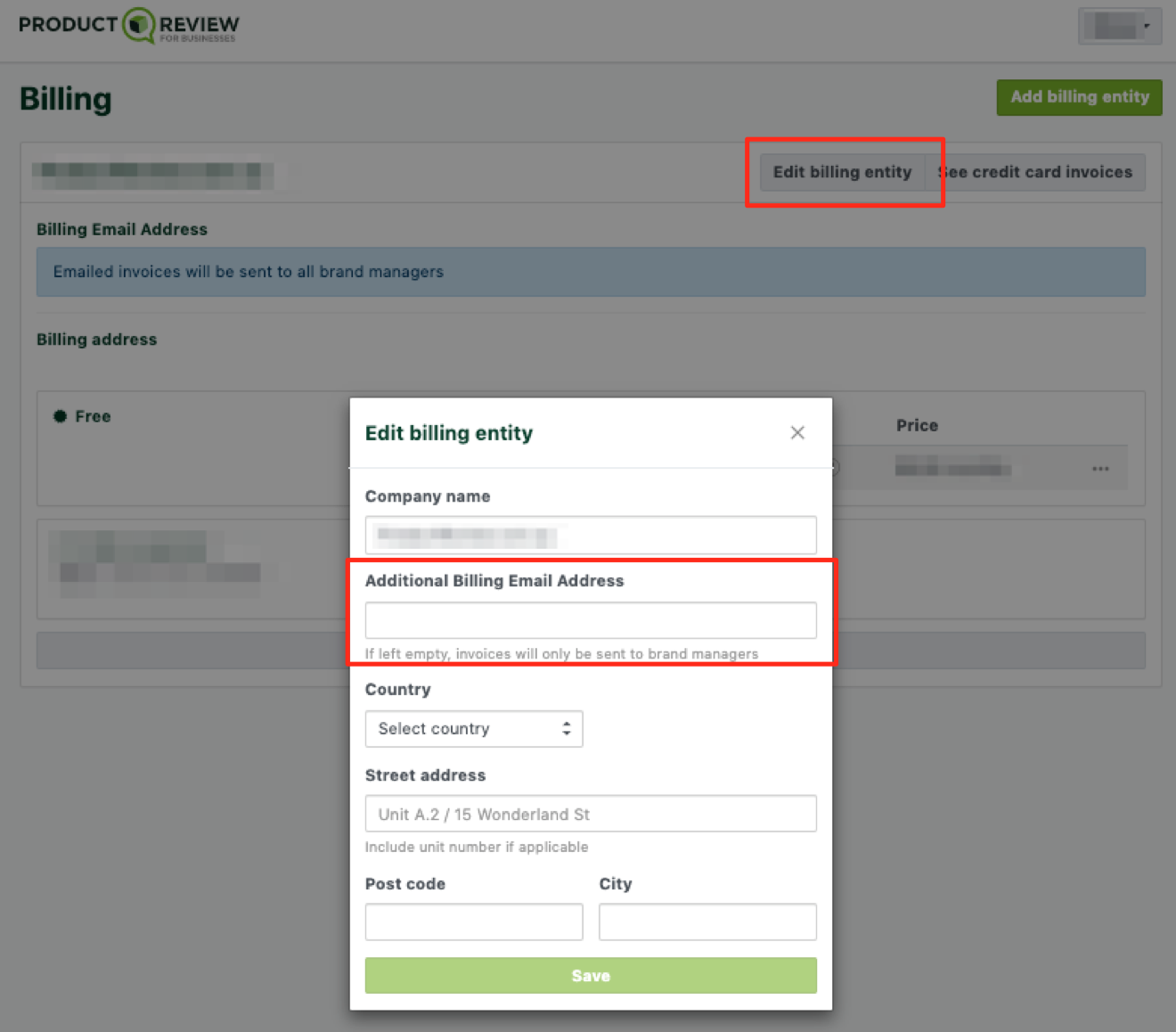 Step 3:
Adding a nominated email to the field titled 'Billing Email Address'
Note: If no email is included in the 'Billing Email Address' field, your invoices will not be emailed. However, they can be accessed at all times in the dashboard. You can find out more about this here.