How do I send my invoices to another email?
If you would like to redirect the invoices for your Brand Management Platform credit card subscription to another email address you may do this by amending your billing entity. Please use the following steps as a guide:
Step 1: Log onto your Brand Management Platform account and enter the dashboard.
Step 2: Click the top right drop down to visit the billing section of your dashboard.
Step 3: Click 'Edit billing entity' and fill in the additional billing email address you'd like to use.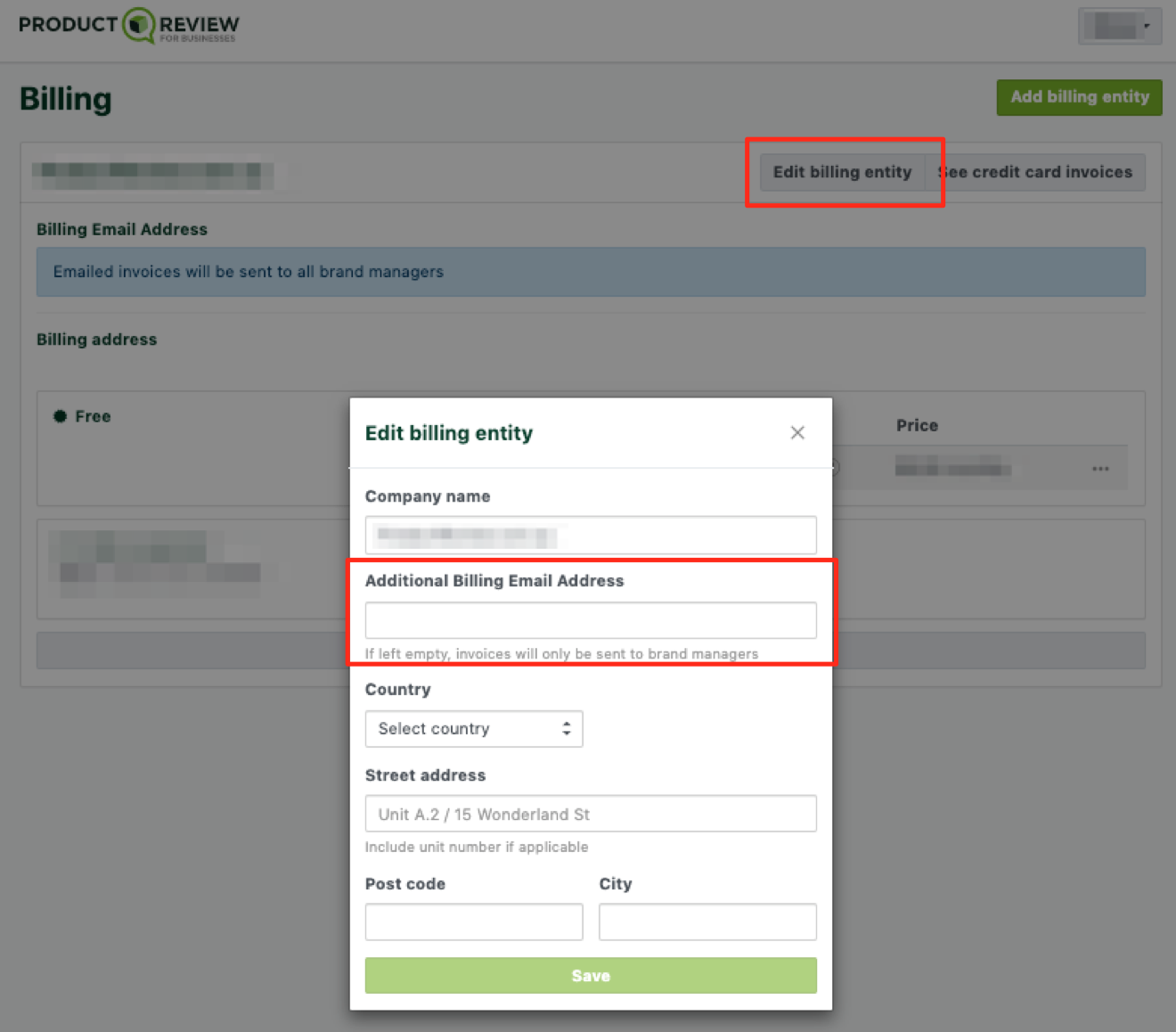 Note: If this field is left empty, all brand managers will continue to receive monthly invoices.