Note: This feature is only available for Premium Tier Brand Management customers.
Premium Brand Managers can pin a featured review on each listing that they are managing. To do this, brands will need to go through the following steps:
Step 1:
Identify the review and review ID that you would like to pin. You can do this by navigating to the three dots (... More) at the bottom right corner of each review, and then selecting 'Copy Review ID'.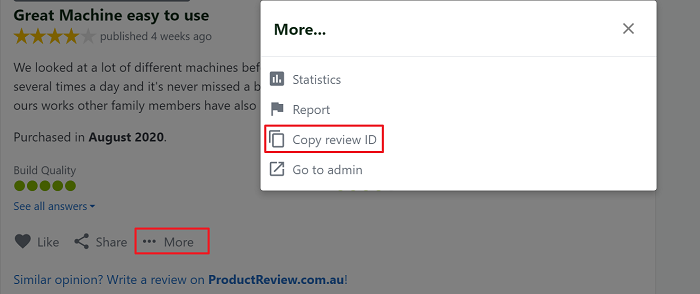 Step 2:
Go to the Catalog section of the Brand Management Platform and click the listing that you would like to add the content to.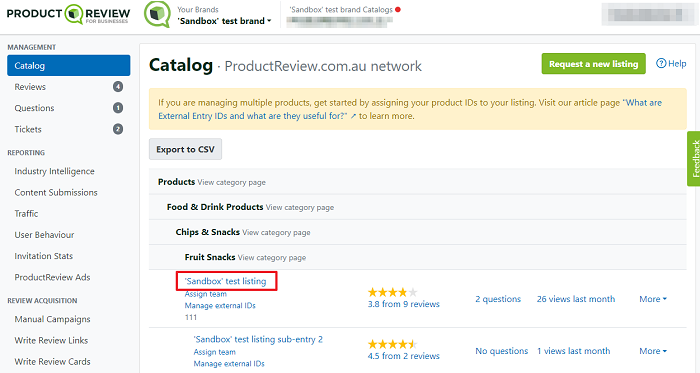 Step 3:
Scroll down to the Pinned Review section pictured below, and paste the review ID into the box.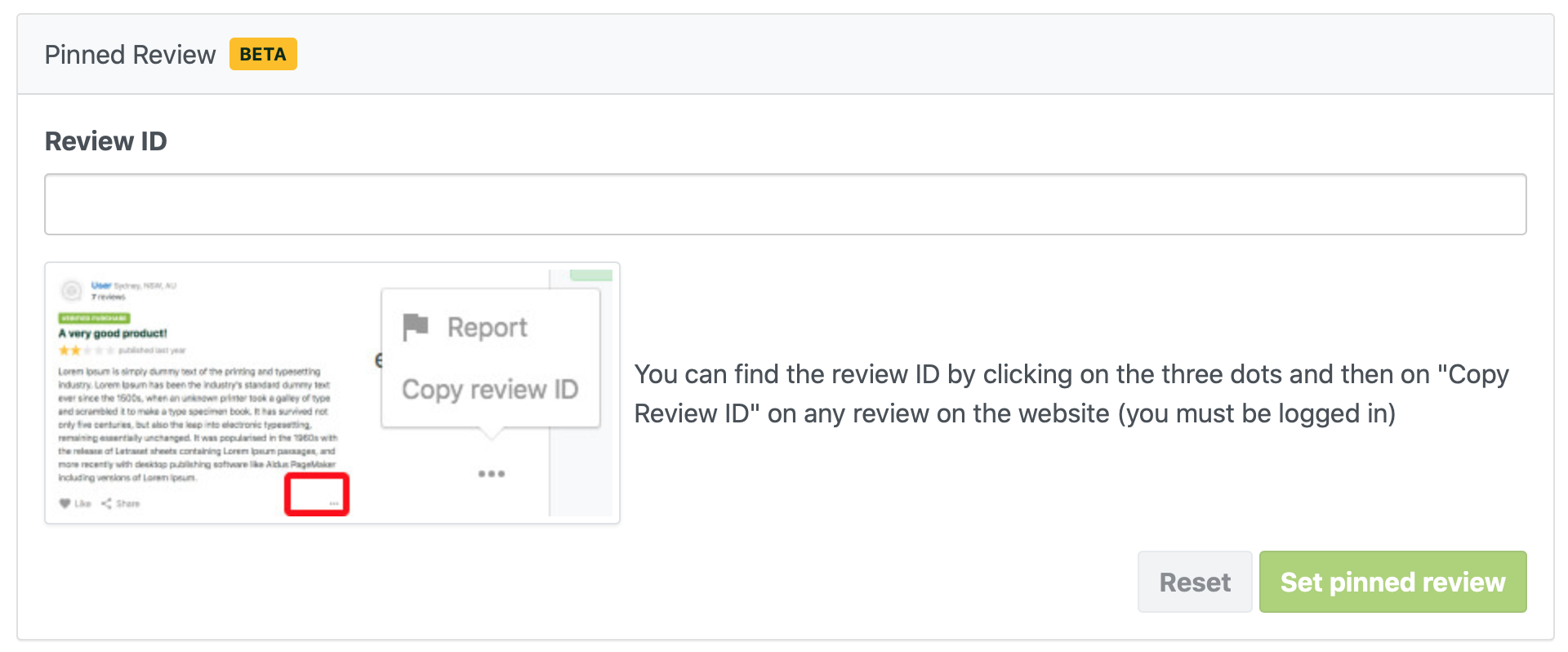 Step 4:
ProductReview.com.au will review this submission and approve this pinned review. This typically takes 2-3 business days.
Step 5:
Once the pinned review is live, it will be visible on the front end.