Note: This feature is only available for Premium Tier Brand Management customers.
Integrate your Zendesk customer service chat with the Brand Management Platform to have a chat window on your listing.
Step 1:
Access your Zendesk Chat dashboard (if you're in Zendesk Support, the link to Zendesk Chat can be found in the right hand corner, click the 4 square icon)
Step 2:
In the left hand menu of Zendesk Chat click on the "Settings" tab and then click "Widget"
Step 3:
You need to copy the key from the embed widget section which in this example is 7ceb4496-4444-4076-b832-15883c2bba7f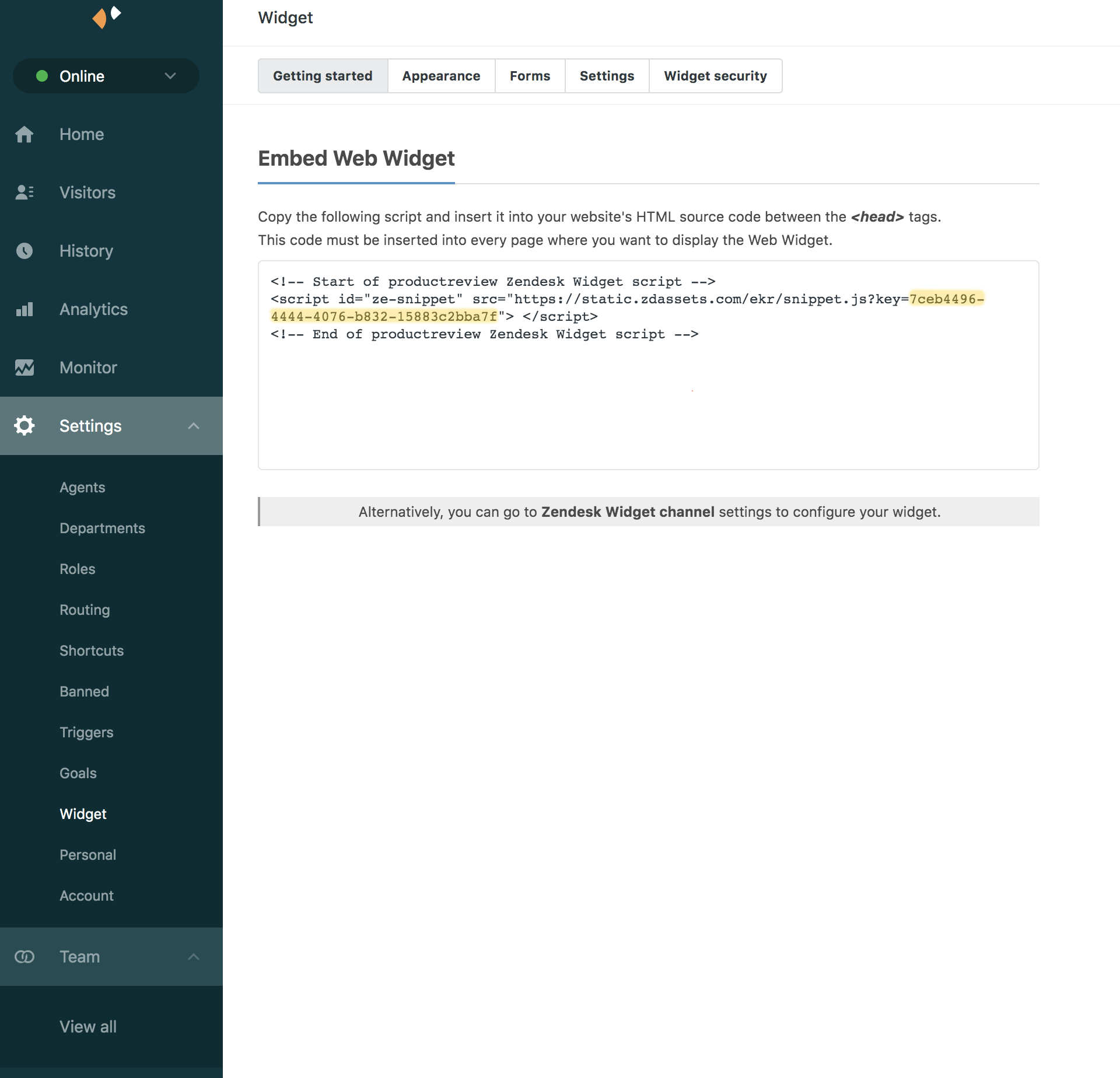 (copy all of the HTML code into notepad and then copy the key)
Step 4:
Input this key into the Brand Details page in the Brand Management Platform



Step 5:
Click "Set live chat settings" and you're done!