External Entry IDs is the name used by ProductReview.com.au to represent Product IDs (some platforms may call them Variant IDs, SKUs) used on your brand's website. In a nutshell, it's a unique number that identifies an individual product on your site.
ProductReview enables you to link External Entry IDs (your Product IDs) to ProductReview listings. This is important because it automates several features, which include but are not limited to:
Setting up External Entry IDs can be done in three easy steps:
Step 1
Find the unique Product ID of your product in your e-commerce store. In some cases, this ID is exposed in product URLs such as the Shopify URL: https://help.shopify.com/en/manual/online-store/os/using-themes/change-the-layout/find-variant-id
Step 2
In your ProductReview.com.au Brand Management Platform, navigate to the Catalog section and identify a ProductReview listing that you would like to assign an External Entry ID to.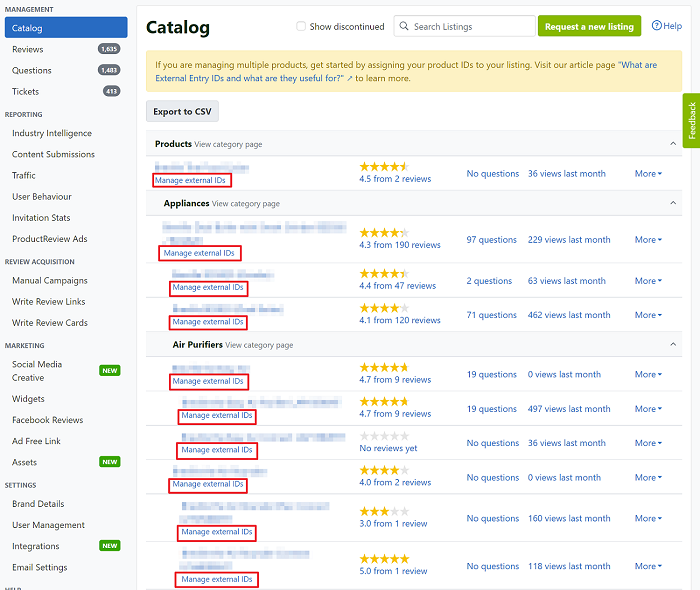 Step 3
Click 'Manage external IDs' and add the your unique Product ID from Step 1.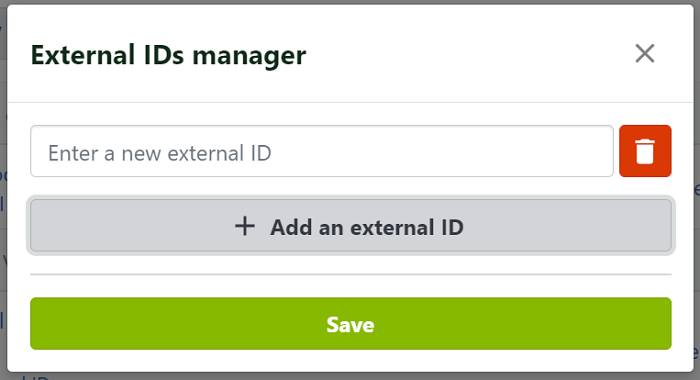 Now that you have linked your products to the relevant ProductReview.com.au listings, you can show reviews from ProductReview on your site using our ratings badges and widgets. Read the how-to instructions here.

If you have any questions don't hesitate to contact us.