What are External Entry IDs and what are they useful for?
External Entry IDs enable you to link your own internal product IDs to the listings that you have on ProductReview.com.au. This allows you to set up a 1 to 1 identifier that links your product IDs to the corresponding listing page on ProductReview.com.au.
Assigning your product IDs to your listings is important because it enables you to automate several features which include but are not limited to:
Setting up these External Entry IDs can be done in two easy steps:
Step 1: Navigate to the Catalog section of the brand you would like to assign your External Entry IDs to.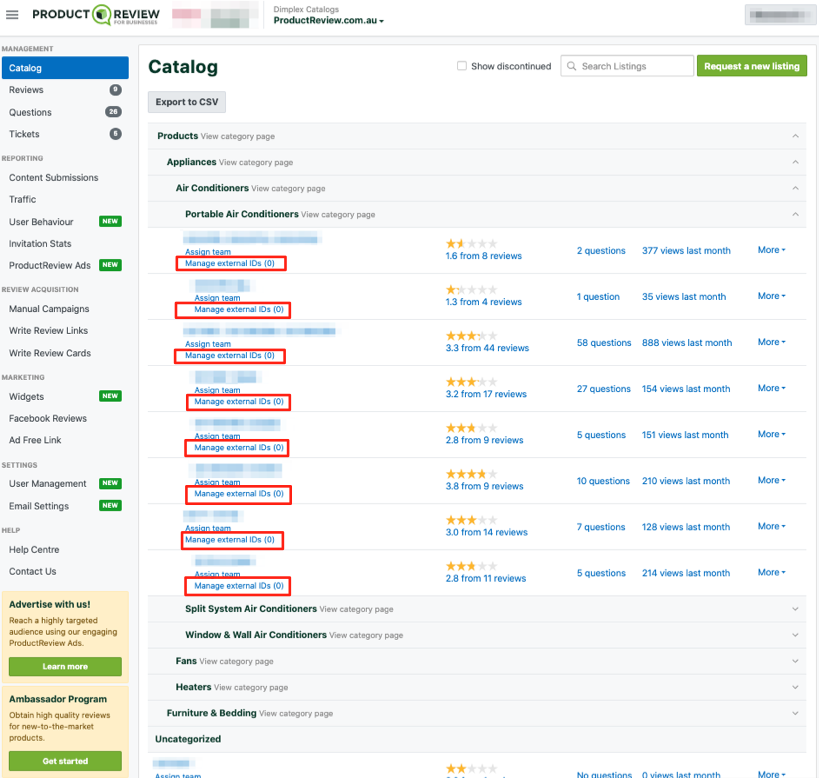 Step 2: Click on 'Manage external IDs' and add in your external ID. This should be the unique product ID that your brand has assigned for each product, which is also featured on each product page on your website.