Note: This feature is only available for Professional and Premium Tier Brand Management customers.
Ensure that you have successfully integrated your e-commerce website with the Brand Management Platform via the ProductReview Connect app before going through the steps below. Find out more about how to integrate here.
Most businesses choose to group their reviews by the product line when displaying their reviews on their e-commerce platform.
The product you sell may have variants based on colour and/or size. When collecting reviews via the ProductReview Connect app; your customers will submit reviews for the specific variant that they purchased.
Example: You sell tshirt1 that come in three different colours (R, G, B) and three different sizes (S, M, L). If a customer purchases a G-M tshirt1, they will be prompted to submit a review for this specific G-M tshirt1 variant.
If you want to use the ProductReview.com.au rating badge or review widget on your product page, you may want to show all your reviews for this product regardless of colour and/or size. Our rating badges and review widgets enable you to control how your reviews are grouped in the settings section.
Please use the steps below as a guide to group your reviews:
Step 1:
Log into your Brand Management Dashboard and navigate to your e-commerce platform catalog.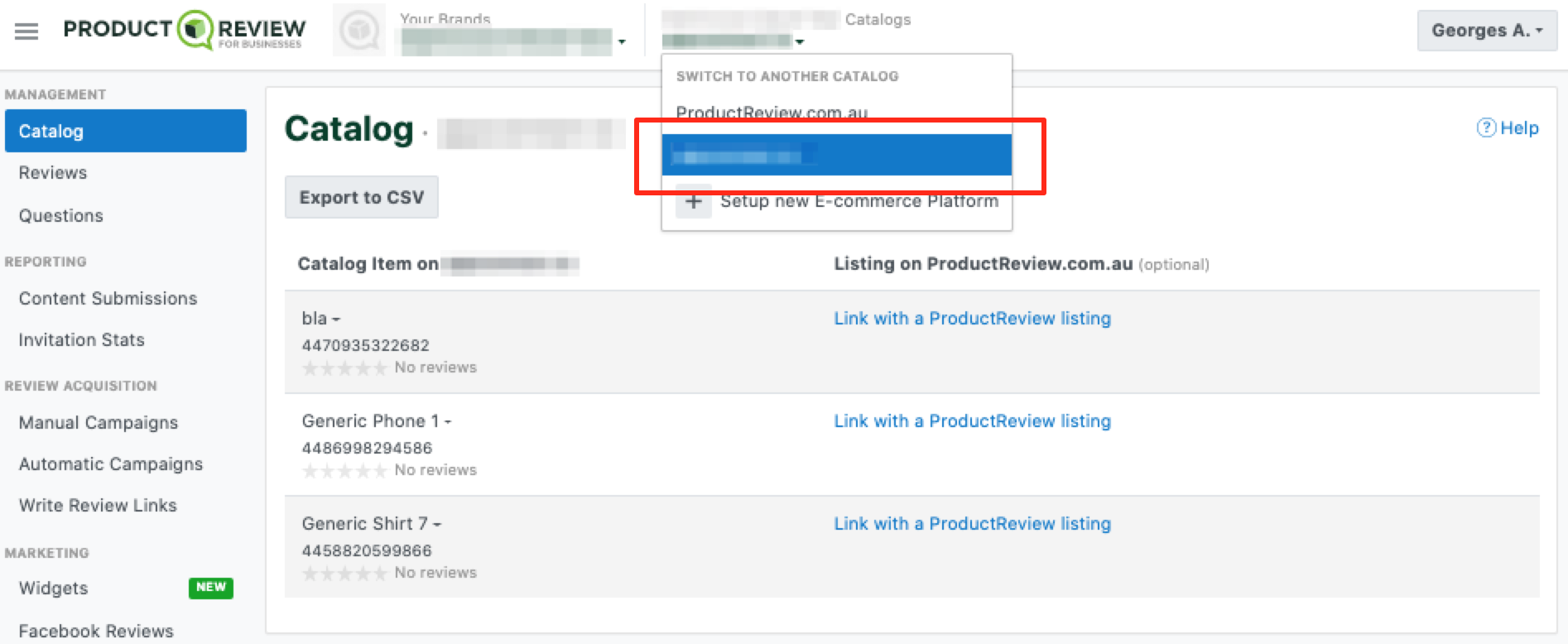 Step 2:
Click the 'Widgets' tab and select the rating badge and/or review widget you would like to use.
Step 3:
Go to the 'Settings' section and expand the 'Advanced settings' section (if applicable).
Step 4:
Select the grouping strategy for your reviews in the 'Show reviews grouped by' section.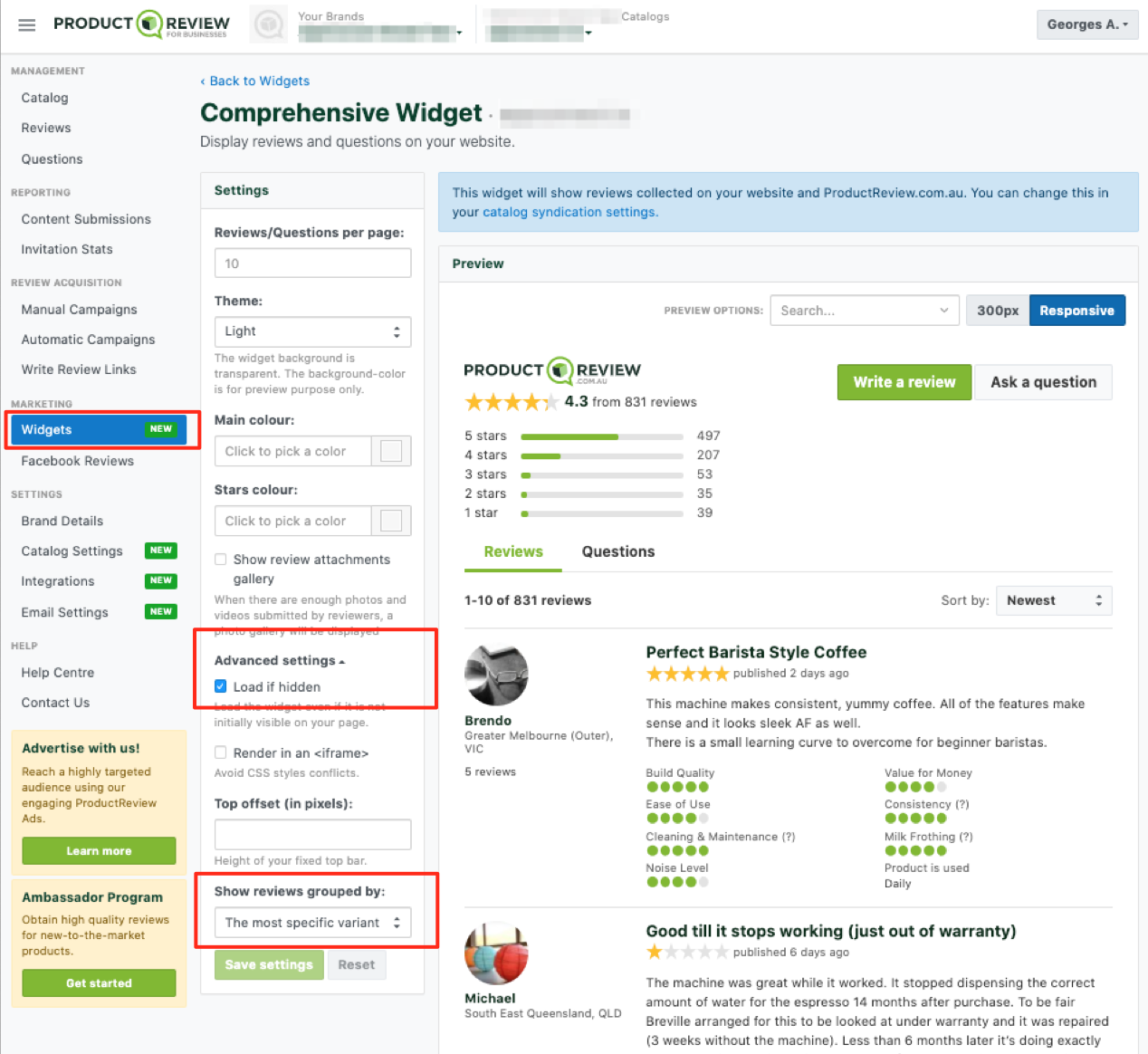 Most specific variant - Only shows reviews that have been submitted specifically for the product that the customer is searching for.



Example: Your customer is looking at your R-L tshirt1 product and will only see reviews specifically submitted for R-L tshirt1. They will not see any reviews for the other variations of your products.



The product line - Shows reviews that have been submitted for the product including all variants.



Example: Your customer is looking at your R-L tshirt1 product and will see all reviews that your customers have submitted for any variation of tshirt1.



ProductReview grouping - Requires your product to be linked to a ProductReview listing. Reviews will be shown depending on how ProductReview has grouped your product with it's listing.



Example: ProductReview has created one listing for all your tshirt variations (e.g. tshirt1, tshirt2, and tshirt 3). This will be the most ambiguous grouping strategy where all reviews for tshirt1, tshirt2, and tshirt 3 will be shown on the tshirt1 page.