You can check what the automatic invitations look like and also make minor amendments to these invitations via the Brand Management Platform.
Please use the steps below as a guide:
Step 1:
Log into your Brand Management Dashboard and navigate to your e-commerce platform catalog.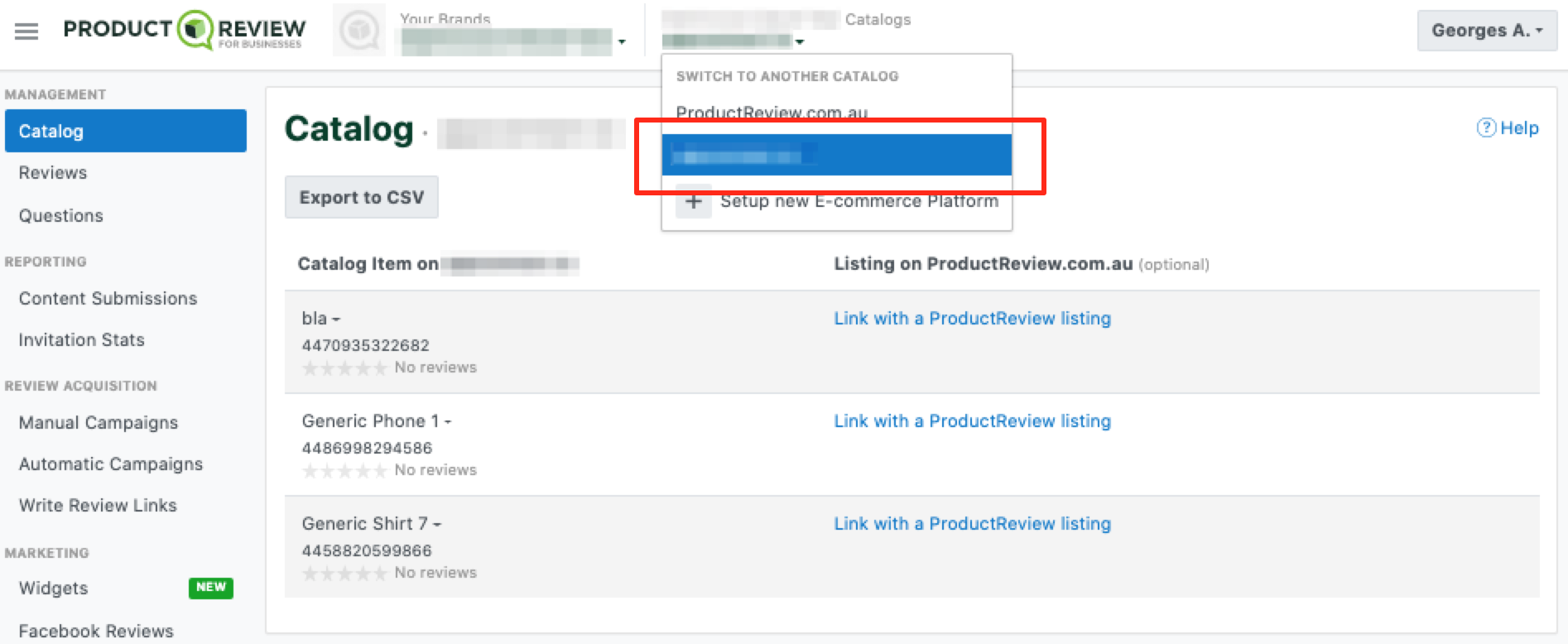 Step 2:
Go to the 'Email Settings' tab on the left sidebar of the brand management dashboard.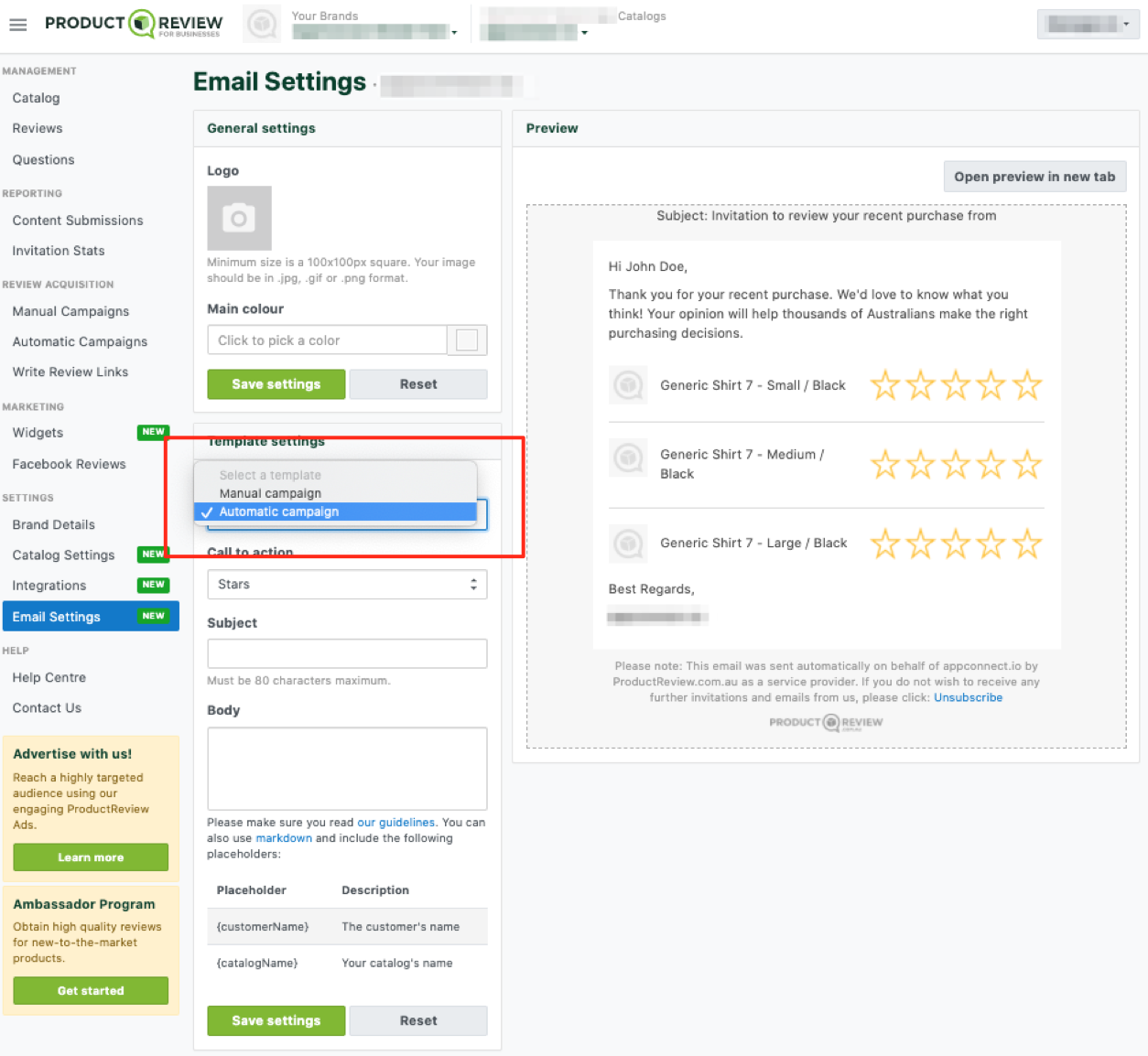 Step 3:
In the 'Template Settings' section select 'Automatic campaign' to see a preview of the invitation that will be sent via the eCommerce integration.
Step 4:
You can make various amendments to the automatic review invitation like:
Your logo
The top border colour of the automatic invitation
The call to action (stars vs. buttons)
Subject line
Body copy
If you'd like to monitor the performance of your automatic campaign, please click here.