To learn about how users can privately message brands, please click here.
In some instances, Brand Managers may need to obtain more information about the consumer's situation.
In cases like this, we recommend that Brand Managers use the Private Messaging tool. This enables them to collect information from users that may not be suitable to be sent publicly (such as personal contact details).
To send a user a private message, go to the user's profile by clicking on their username.
This should take you to a page (like the one below) where you can send a private message by clicking 'Send message':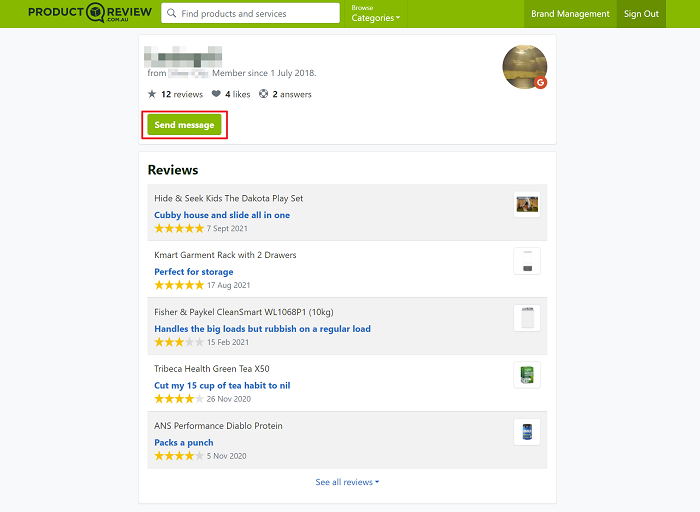 Brands will be notified of incoming messages via an email alert and can also find all private message threads in the Brand Management Platform dashboard under 'Tickets':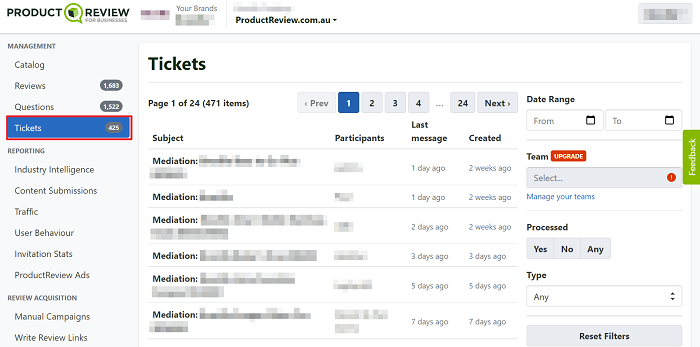 Note: The 'Ticket' section of the Brand Management Platform includes private message threads, review mediation threads, and reported reviews.