Brands who are subscribed to our Brand Management Platform can access all their historical credit card invoices on their dashboard.
All brand managers attached to your brands can access these invoices.
Step 1:
Log into your Brand Management account.
Step 2:
Click 'Brand Management' on the top right corner of your browser.
Step 3:
Click the 'Billing' tab on the top right corner of the Brand Management Dashboard.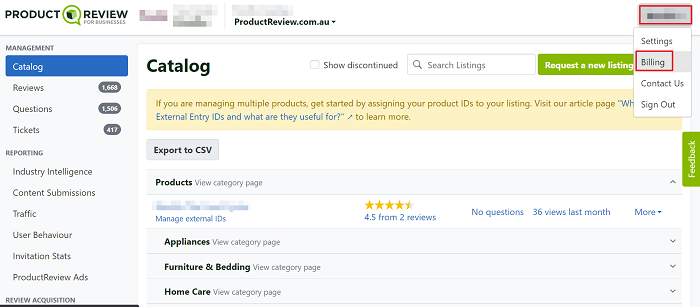 Step 4:
Click 'See credit card invoices' in the Billing section.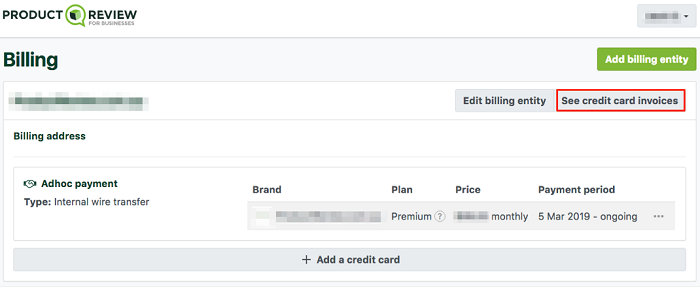 Step 5:
Find the correct invoice that you need and download it.
Note:
If you have opted to pay via an annual manual invoice, you will need to contact
bm-support@productreview.com.au
if you would like additional copies of past invoices.