How to initiate a Manual Campaign
The Manual Campaign enables you to collect reviews from your customers. The general process for this tool is as follows:
Step 1:
Log into your Brand Management dashboard and click 'Manual Campaigns' on the left sidebar.
Step 2:
Click 'Create campaign' to initiate a new invitation send out.
Step 3:
Fill out the fields at the top of the page, including entering the Campaign name, selecting between a Brand or Listing, and entering a Reply-to email address.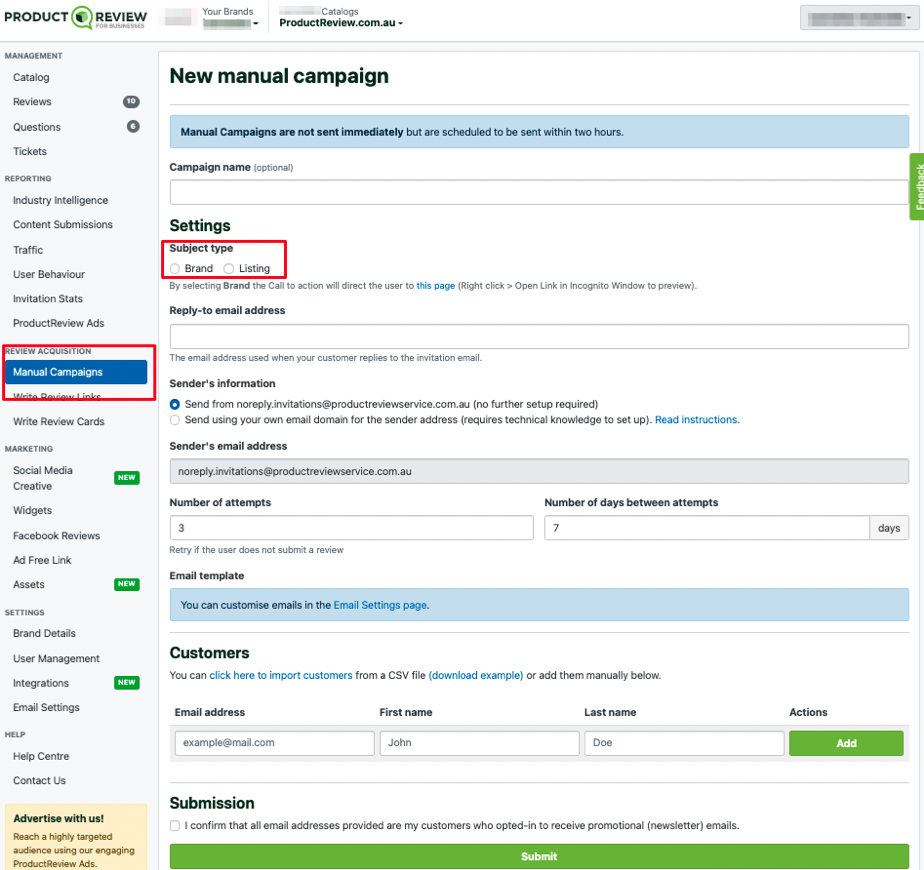 Step 4:
Also set up the number of attempts if the emailed user does not submit a review, and also the length of time between each retry.
Step 5:
Choose to either import your customers into the dashboard via a CSV file or to manually enter your customer's email addresses and details.
You can also see a template of what this email will look like by clicking the 'Preview' button on the right side of each email address. If you would like to customise the message in your invitation campaign, you can do this by following these steps.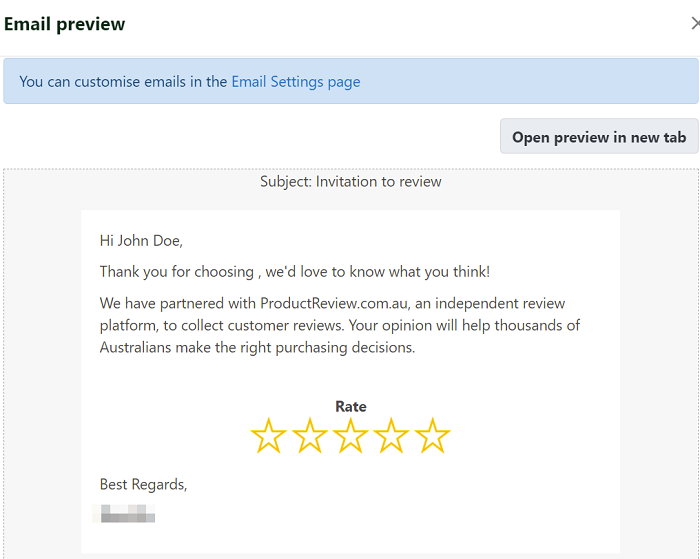 Step 6:
Confirm that the email addresses provided have opted into promotional emails.
Step 7:
Submit your send out.
How to monitor a Review Invitation Campaign:
Step 1:
Log into your Brand Management dashboard and click 'Invitation Stats' (found under 'Reporting') on the left sidebar.
Step 2:
You will be able to see a breakdown of campaigns, recipients, and also the status of your email (Review, Delivered, Opened, and Clicked).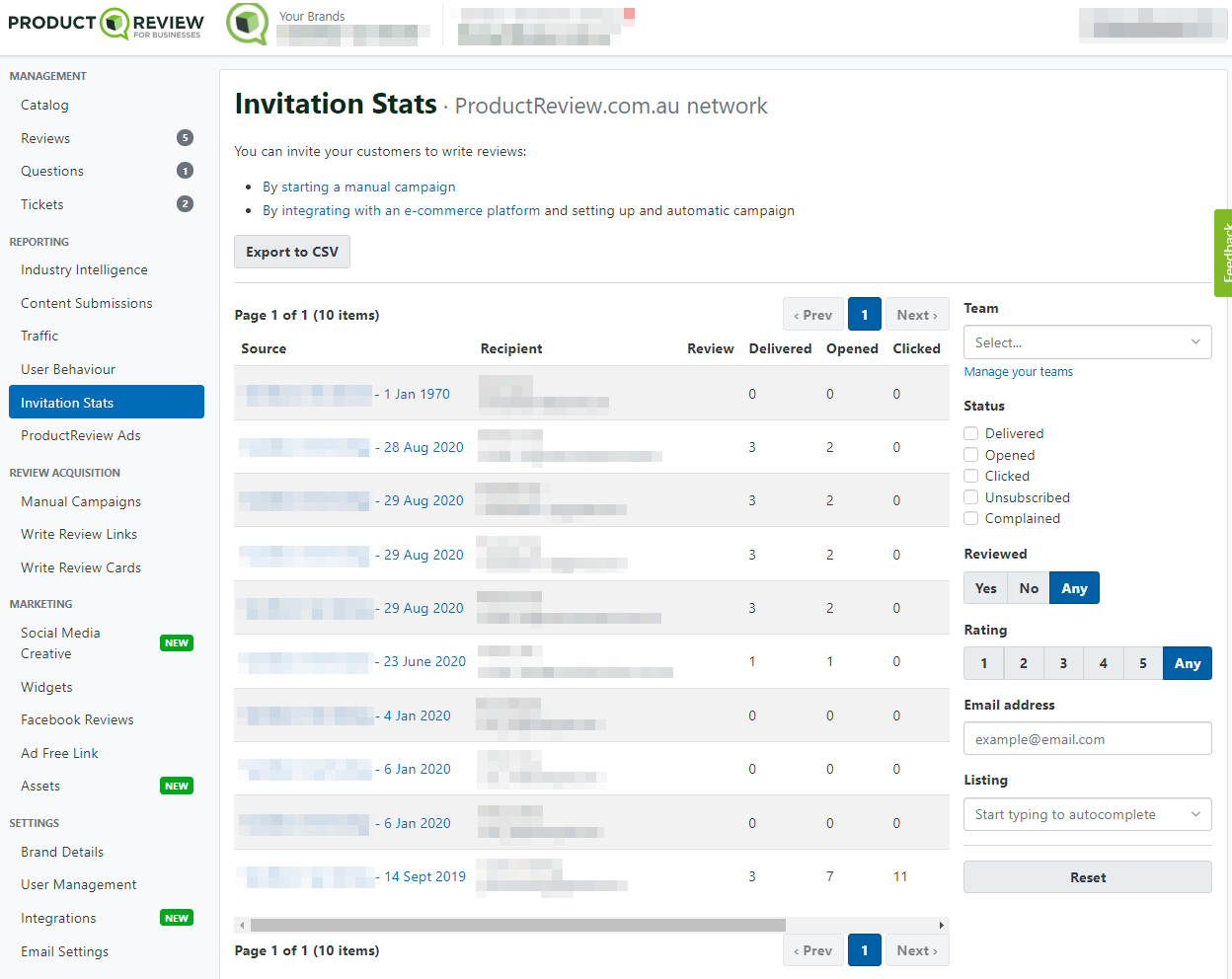 Note: The review invitation campaigns are not sent immediately. Campaigns are sent at specific intervals.
When sending out emails to customers through the Review Invitation Campaign feature, ProductReview.com.au will never email these customers again with any other materials.
Emails from the Review Invitation tool are only sent once. We do not use these emails for any other purpose other than sending the review invitation. Once the reviewer signs up with ProductReview.com.au, we may from time to time, on an opt-in basis, send them additional newsletters to their registered email address. Should a review invitation recipient not sign up to ProductReview.com.au, they will receive no further correspondence. All information gathered and retained is in strict accordance with our Privacy Policy and followed at all times. ProductReview.com.au's Privacy Policy can be seen here.
Brand Managers that use the Review Invitation Campaign feature are the data owners and holders of the emails they provide to ProductReview.com.au. Once emails are sent using this system, ProductReview.com.au does not contact these users again unless the customer signs up to ProductReview.com.au to write a review. This data is stored on an Australian server.