Note: This feature is only available for Premium Tier Brand Management customers.
The Brand Management Showcase section enables brands to create a blog on their listing so that potential customers can learn more about the products and services that they provide. This can include case studies or inspiration boards to help consumers better understand how a brand's offering might meet their needs.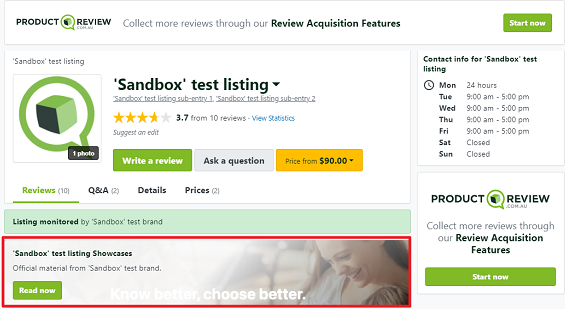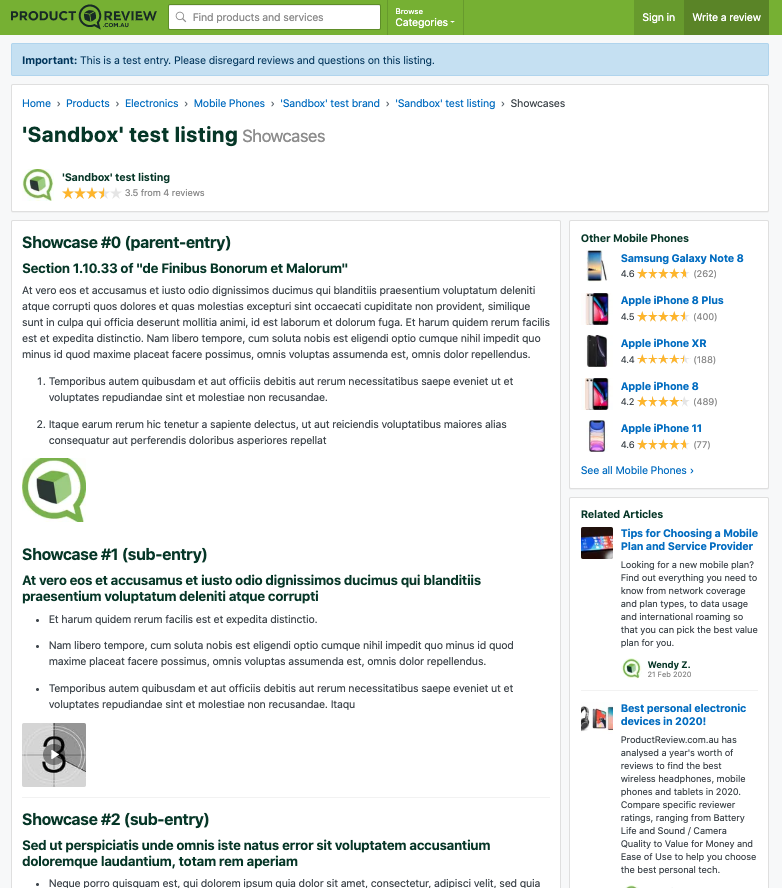 How to set up a Showcase article
Step 1:
Create the copy that you would like to feature in the Showcase section of your listing. Please ensure this copy is written in Markdown (you can learn the fundamentals of Markdown syntax here).
Step 2:
Go to the Catalog section of the Brand Management Platform and click the listing that you would like to add the content to.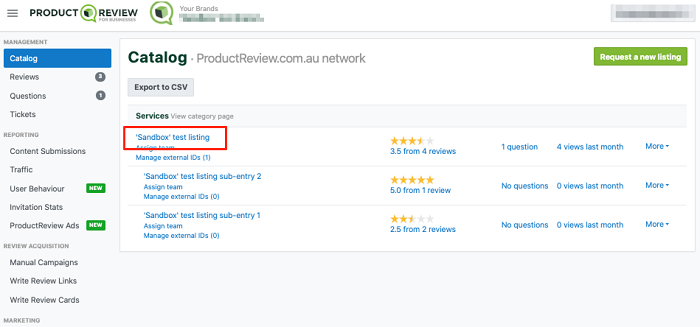 Step 3:
Paste the Markdown in the Showcase section of the listing. You must also include at least one image.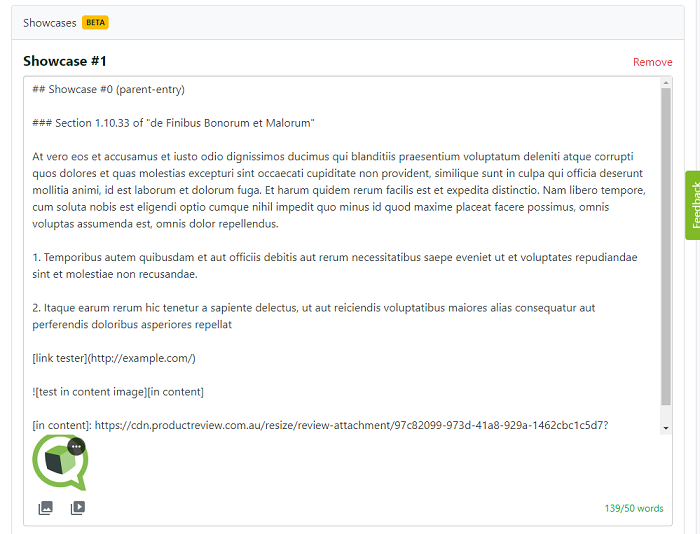 Step 4:
ProductReview.com.au will review this copy and approve this to be published on the Showcase section of your listing (provided the copy abides by the Showcase Posting Guidelines found below). This typically takes 2-3 business days.
Step 5:
Once the article is live on the Showcase section of your listing, it will be visible on the front end and accessible from your listing.
Note:
Brands may make showcase submissions for their parent listings and/or their sub-listings. Articles that are assigned to parent listings are automatically visible on the Showcase section of sub-listings.
Showcase Posting Guidelines
These posting guidelines are subject to change without notice from time to time at the sole discretion of ProductReview.com.au. Please read these guidelines carefully as we reserve the right to remove content from the Showcase section if the content is in breach of these guidelines.
This content must be uniquely written content.

Do not abuse, attack or threaten individuals or other brands.

Do not post personal details such as names, phone numbers, or email addresses.

Do not use offensive or verbally abusive language.

Do not submit irrelevant content to your Showcase section. This content will be rejected.

Ensure the formatting for your content is easily readable (we may make slight adjustments to the formatting before posting your content).