How do I use the External IDs to add widgets and rating badges to my website?
Note: This feature is only available for Professional and Premium Tier Brand Management customers.
External IDs can be found on the Catalog section of the Brand Management Platform and provide an easy way to add multiple widgets or rating badges on your site. By using the distinct IDs that you have for your products and assigning these as 'external IDs' to your ProductReview.com.au listings, you'll be able to substitute your product IDs into the widget code automatically when you implement the code on your website.
Step 1: Navigate to the Catalog section of the brand you would like to assign your external IDs to.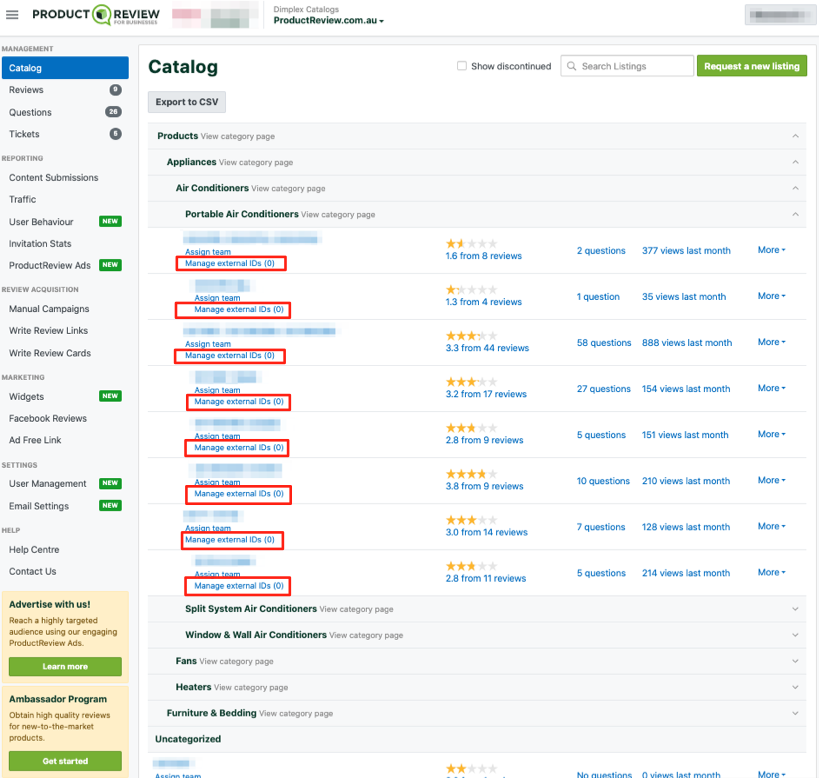 Step 2: Click on 'Manage external IDs' and add in your external ID. This should be the unique ID that your brand has assigned for each product, which is also featured on each product page on your website.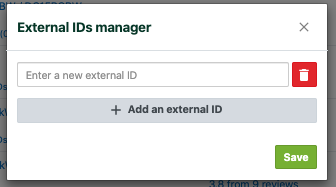 Step 3: Navigate to the widgets and/or rating badges page and select the widget and/or rating badge that you would like to feature on your site.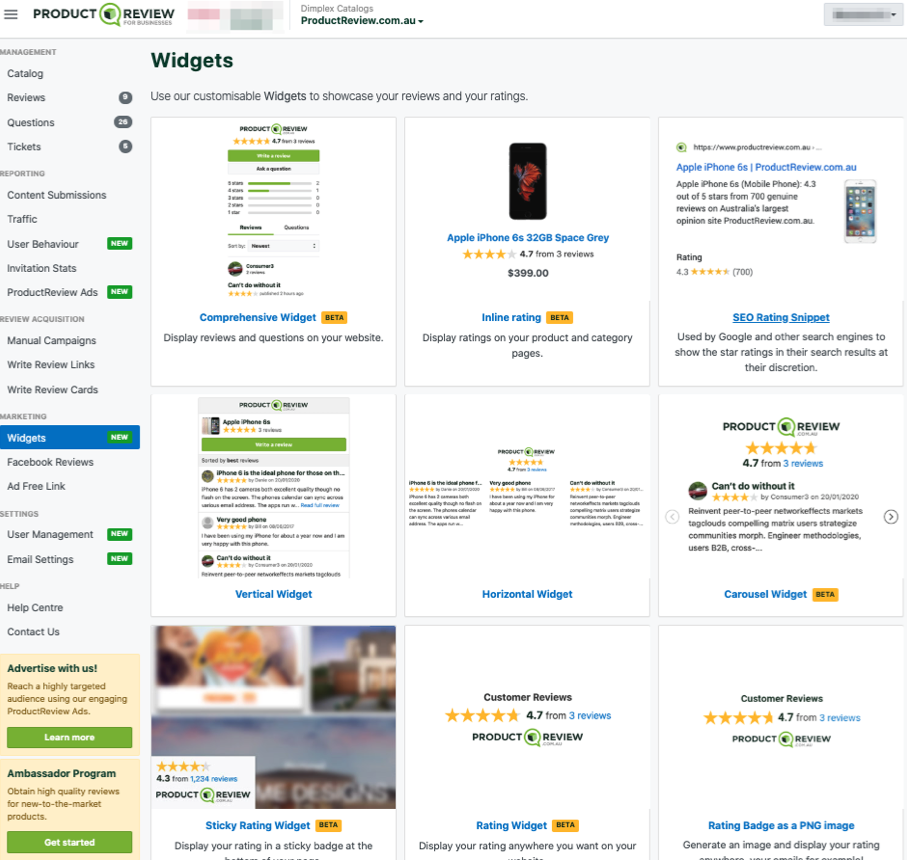 Step 4: Copy and paste the Installation code that we provide for each widget and badge. Ensure you follow and install both Step 1 & Step 2.
When implementing Step 2, click 'Use my own identifier'.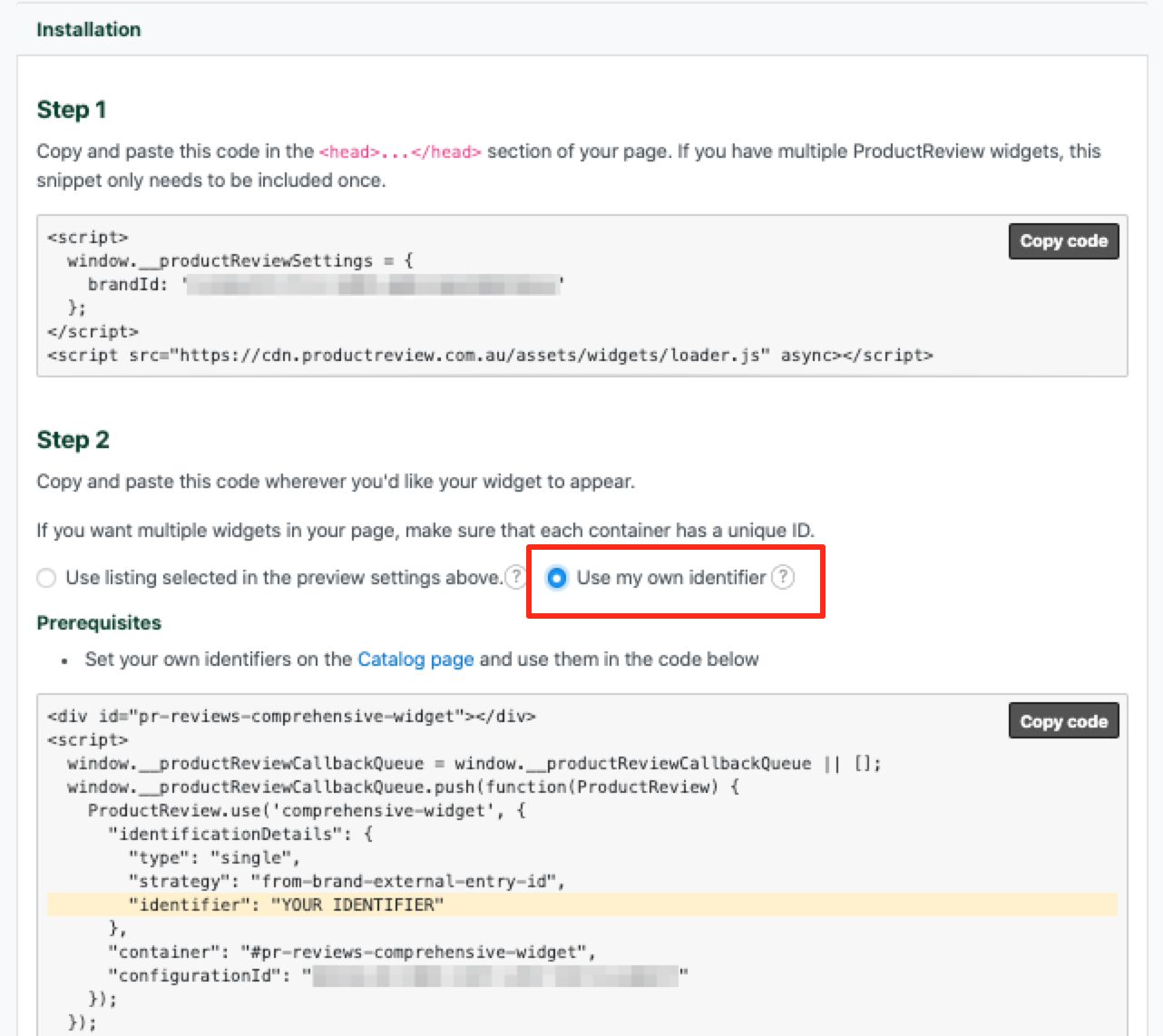 In the placeholder 'Identifier' you will be able to substitute the External ID variable that you have assigned to each listing in the Catalog section in Step 2 when implementing this into your website.