When a reviewer submits a review with 3 stars or fewer, they can opt to send their unpublished review into mediation. This will send the unpublished review to the brand via a private message. This means the reviewer and brand can resolve the issue in question privately before publicly publishing the review.
If the reviewer chooses to send their review privately to the brand for mediation, this review will be found in the 'Tickets' section of your Brand Management Platform.
In the 'Tickets' tab, the reviews in mediation will have the subject 'Mediation.'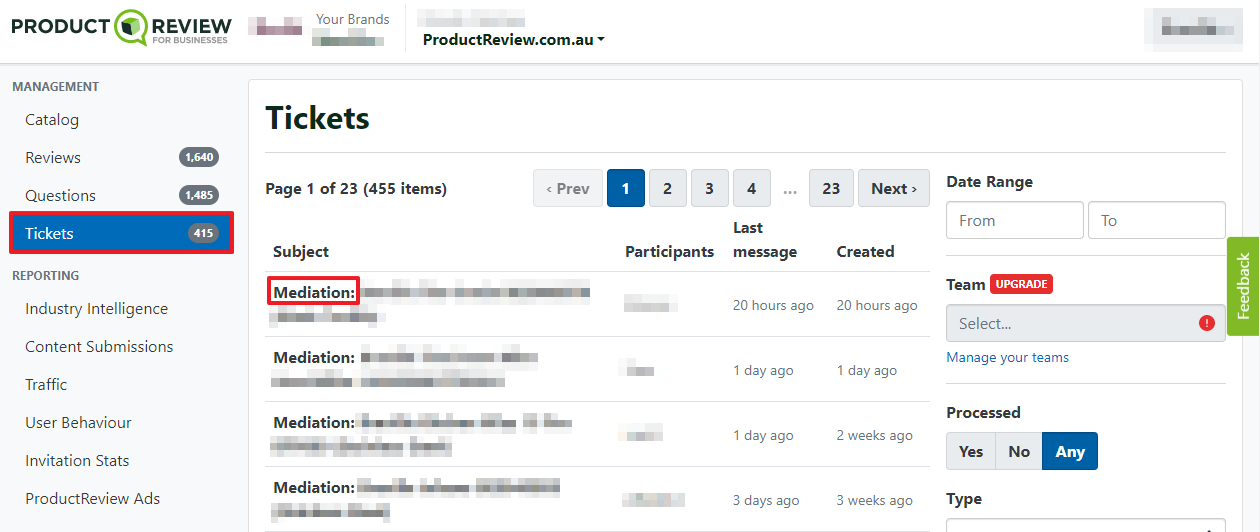 Brands can see the reviews in 'Mediation' that have not been addressed in the 'Tickets' section by clicking 'No' in the 'Processed' filter: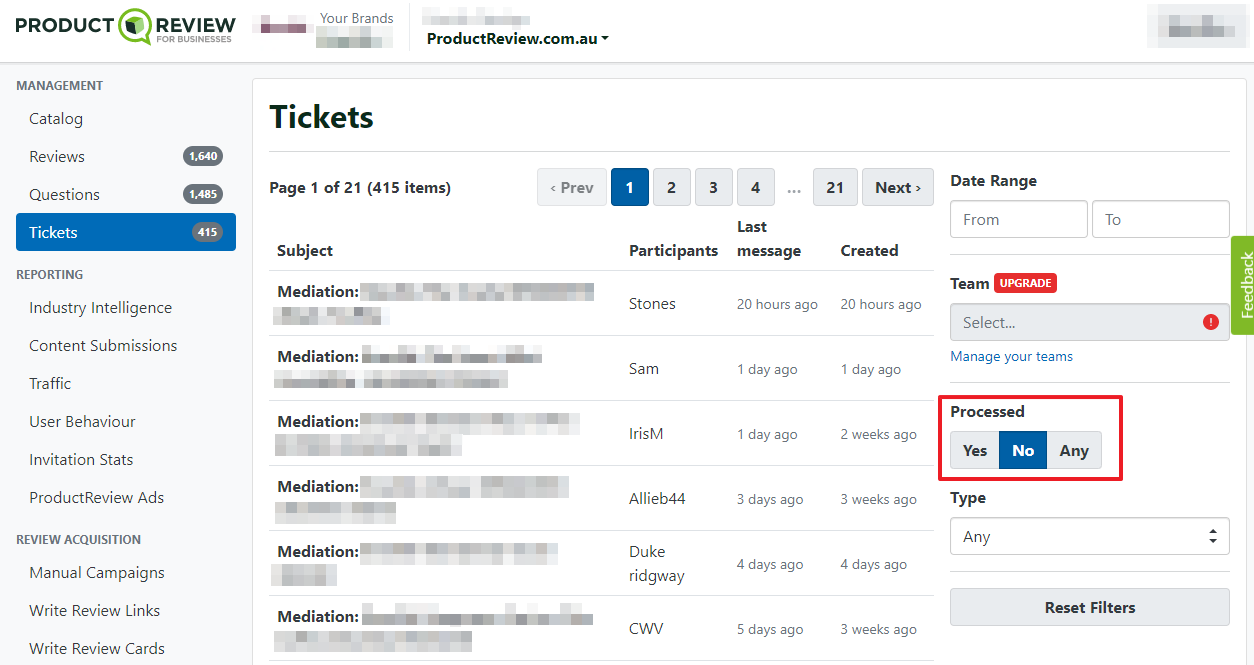 Reviewers who have reached out via the review mediation service are looking for help to resolve their concerns. The best way to address these reviewers is to respond to these tickets as quickly as possible.
Often, reviewers are happy to share details of their order for further investigation. Should the reviewer's concerns be resolved and addressed, we recommend asking the reviewer to edit their original review and to publish their updated review.
To learn more about how review mediation works, please click here.