How do I integrate my Brand Management account with my eCommerce store?
ProductReview.com.au can now integrate with Shopify, Magento2 and WooCommerce. This will enable businesses to:
Automatically send product review invitations when customers purchase from their e-commerce store.
Use ProductReview.com.au's review widgets and rating badges on the product pages to display the reviews collected for each product.
Note:
Before getting started, please ensure you have
created a brand
on ProductReview.com.au and have admin access to your eCommerce website. The steps below cannot be completed if you are missing a brand or do not have one or both of these logins.
Step 1:
Log onto your Brand Management Account and select the correct brand you would like to integrate.
Step 2:
Create your e-commerce platform catalog on the Brand Management Platform.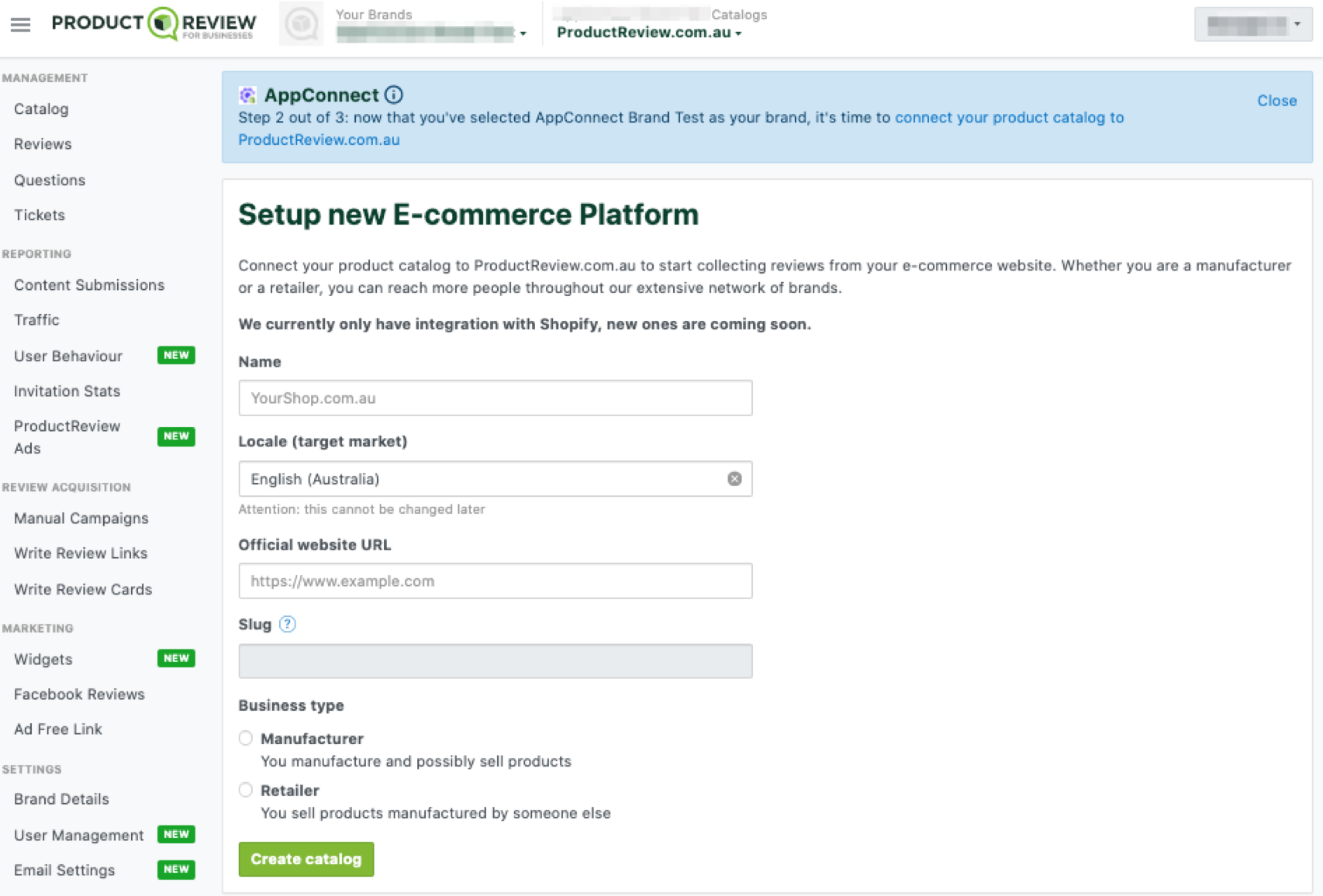 Note: It is important to choose the correct 'Business type' (manufacturer or retailer) as this will impact your review syndication options later.
Step 3:
Select the relevant integration for your website.

Step 4:
Once you have selected the correct integration for your website, you will be given specific installation instructions (depending on the eCommerce platform you are using).